Quick Chili Mac Casserole
by
, May 8, 2017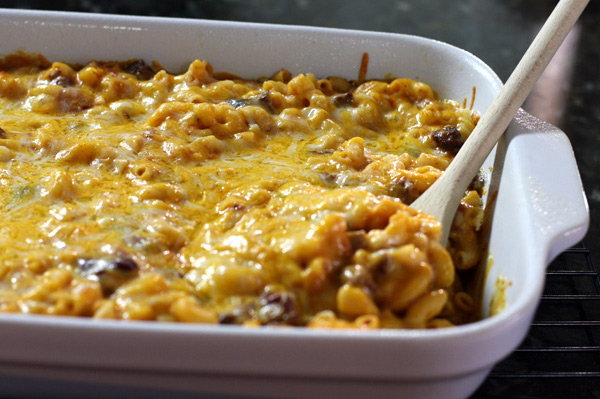 This chili mac is super easy and versatile. Saute some onions and peppers to add more color and texture, or use leftover homemade chili in the recipe.
Prep Time: 10 minutes
Cook Time: 25 minutes
Total Time: 35 minutes
Ingredients:
Instructions:
Heat the oven to 350 F.
Grease a 2-quart casserole.
Cook macaroni following package directions. Drain in a colander and rinse with hot water.
In a medium saucepan over medium heat, combine the soup and chili; stir in about half of the cheese, pepper, and salt, to taste. Cook, stirring, just until the sauce begins to bubble. Add the drained macaroni to the sauce mixture and blend well.
Spoon the chili mac mixture into the prepared baking dish and top with the remaining cheese.
Bake for 15 to 20 minutes, or until hot and bubbly, and cheese has melted.
4 Servings
Site Search