Basic Crostini
by
, May 11, 2017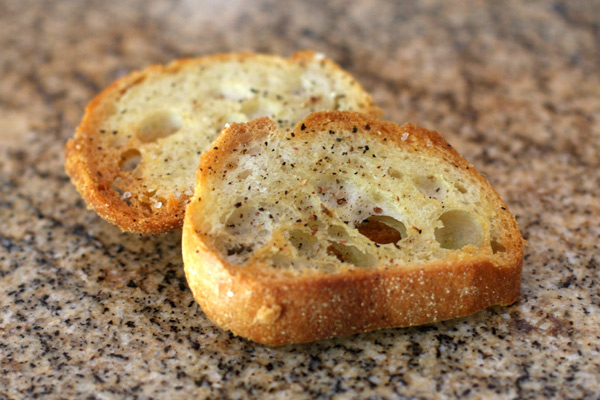 These crostini make a crunchy appetizer to serve with toppings or dips. Or serve them with soups or salads. Add some Parmesan cheese or mozzarella to them.
Prep Time: 8 minutes
Cook Time: 10 minutes
Total Time: 18 minutes
Ingredients:
Instructions:
Heat the oven to 375 F.
Slice the baguette thinly on the diagonal.
Brush both sides of each slice of bread with olive oil and then sprinkle lightly with coarse salt and pepper.
Arrange the slices on a baking sheet and bake in the preheated oven for about 5 minutes. Turn and continue baking for about 5 minutes longer, or until nicely browned.
If desired, sprinkle the slices with freshly grated Parmesan cheese.
Makes About 10 Servings
Site Search