Slow Cooker Chicken Enchilada Soup
by
, September 18, 2017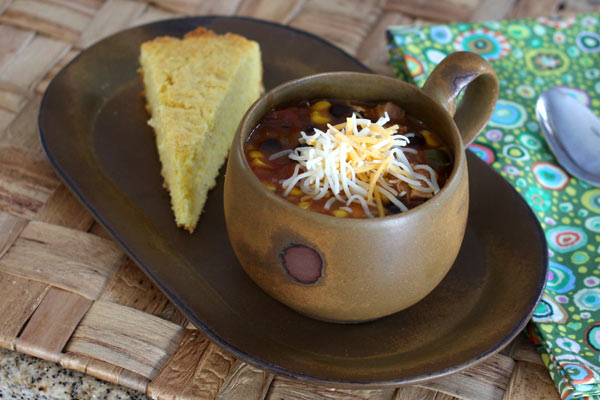 I used chicken thighs in this soup because they don't dry out like chicken breasts can, and they offer more flavor. The soup is full of chicken, beans, and vegetables along with Tex-Mex seasonings and spicy ingredients. Add some jalapeno peppers or use pepper jack cheese to top the soup if you like.
Related:
Best-Ever Chicken Tortilla Soup
Prep Time: 15 minutes
Cook Time: 7 hours
Total Time: 7 hours 15 minutes
Ingredients:
Optional Toppings
Instructions:
Put the boneless chicken thighs in the slow cooker along with the beans, chopped onion, enchilada sauce, tomatoes, corn, condensed soup, chile pepper, garlic powder, and cumin. Cover and cook on LOW for 6 hours or on HIGH for 3 hours.
Remove the chicken thighs and dice. Return the diced chicken to the slow cooker.
Cover and cook for about 1 hour longer on LOW or 1/2 hour on HIGH.
Add salt and pepper to taste. Add the milk and stir to blend. Cook for about 10 minutes longer to heat thoroughly.
Serve topped with shredded cheese and any optional toppings you might like.
Makes 8 servings.
Site Search