Chocolate and Cream Cheese Swirl Brownies
by
, June 29, 2017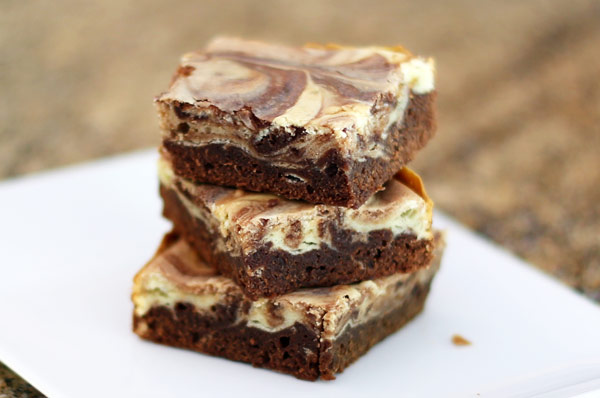 For these extra-special brownies, swirls of chocolate and cream cheese batter top the basic brownie base. Use German's Sweet Chocolate or semisweet chocolate in the chocolate brownie batter.
Prep Time: 15 minutes
Cook Time: 30 minutes
Total Time: 45 minutes
Ingredients:
Chocolate Brownie Batter
Cream Cheese Batter
Instructions:
Heat the oven to 350 F.
Butter and flour an 8-inch square baking pan.
In a saucepan, melt chocolate and butter over low heat, stirring constantly. Stir 1/4 cup of sugar into the chocolate mixture; add 2 beaten eggs and vanilla stir until completely mixed. Mix in 1/2 cup of flour until well blended. Stir in nuts.
Spread the batter in the prepared baking pan.
In a large bowl with an electric mixer, beat the softened cream cheese with 1/4 cup of sugar, 1 egg, and 1 tablespoon of flour until smooth.
Spoon the cream cheese batter over brownie batter mixture in pan, swirl with a knife to make a "marble" pattern.
Bake for about 30 minutes or until set and a wooden pick inserted in center comes out almost clean.
Cool in pan on a rack; cut into squares.
Makes 24 Servings
Site Search