Chicken Breasts With Dijon Mustard Sauce
by
, October 15, 2017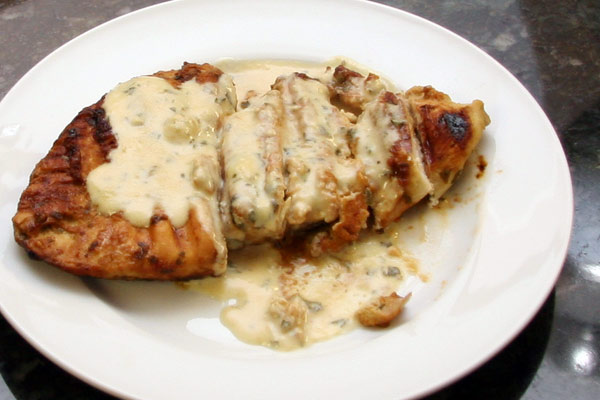 These easy chicken breasts are pan-fried or grilled to perfection and then served with the creamy Dijon mustard sauce. The sauce is flavored with garlic, green onions, and some dry white wine. Feel free to use all chicken stock for the sauce (preferably unsalted).
Related:
Classic Chicken Piccata
Prep Time: 12 minutes
Cook Time: 22 minutes
Total Time: 34 minutes
Ingredients:
Instructions:
Pat the chicken breasts dry with paper towels; sprinkle with kosher salt and freshly ground black pepper. Pound the chicken breasts gently with the smooth side of a meat tenderizer to an even thickness.
Heat 1 tablespoon of butter and 1 tablespoon of olive oil in a skillet over medium heat. Add the chicken breasts to the skillet and cook for about 6 to 8 minutes per side, depending on the thickness. The temperature of the chicken should be at least 165 F.
Remove the chicken to a plate.
Slice the green onions, separating the white and light green from the darker green tops. Put the tops in a small bowl and set aside. Put the white and light green parts in the skillet and cook until softened, stirring constantly. If necessary, add a small amount of oil or butter to the skillet. Add the garlic and cook for another minute. Add the wine and chicken stock and bring to a boil over high heat. Reduce the heat to medium-low and continue cooking until the liquids have reduced by half, about 4 to 6 minutes.
Stir the mustard, remaining 1 tablespoon of butter, and cream into the liquids and return the chicken to the skillet. Taste and adjust the seasonings. Heat through.
Makes 4 servings.
Site Search