Easy Bacon Cheeseburger Macaroni
by
, May 7, 2017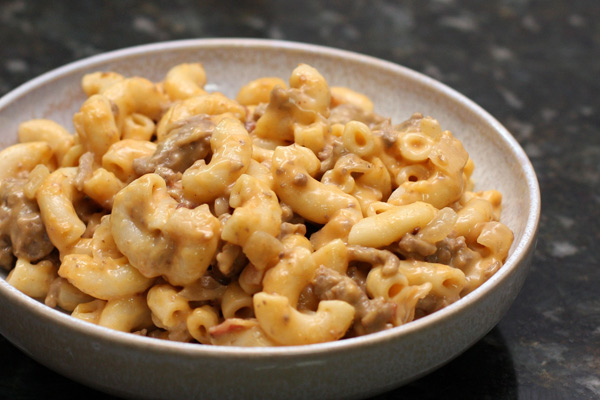 Your family will love this delicious homemade cheeseburger mac. This version of the boxed family favorite tastes great, and it's just as easy to fix.
Prep Time: 10 minutes
Cook Time: 20 minutes
Total Time: 30 minutes
Ingredients:
Instructions:
Bring a large saucepan of water to a boil. Add 2 teaspoons of salt and the macaroni. Cook following the package directions; drain thoroughly.
In a large skillet over medium heat, brown the ground beef in olive oil for about 4 minutes. Add the chopped onion and continue cooking until the beef is no longer pink and onion is translucent.
To the skillet, add the crumbled bacon, cheese soup, evaporated milk or half and half, shredded cheese, and ketchup. Blend well and then add the drained macaroni. Heat through.
4 Servings
Site Search