Buttermilk Pizza Crust
by
, May 12, 2017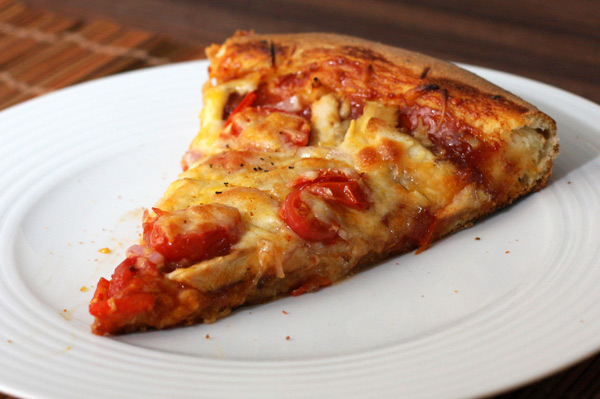 This pizza crust can be made in the bread machine or but hand. Buttermilk and some cornmeal add flavor and texture.
Prep Time: 10 minutes
Cook Time: 25 minutes
Total Time: 30 minutes
Ingredients:
Instructions:
Add all of the ingredients to the bread machine pan following your bread machine manufacturer's suggested order. Choose the dough cycle and perss the start button.
When the dough is finished, turn out onto a floured surface. Roll out to fit your pizza pan (approximately 12 to 16 inches, depending on the size of the pan and thickness of crust).
Heat the oven to 400 F.
Dust the pizza pan with a small amount of cornmeal.
Fit the dough into the pan and cover with a clean kitchen towel; let the dough stand for about 10 to 15 minutes.
Spread with sauce, toppings, and cheeses of your choice.
Bake in the preheated oven for about 25 minutes, or until nicely browned and cheese and toppings are melted and bubbly.
Makes About 6 Servings
Site Search