Brown Sugar Cookies
by
, June 30, 2017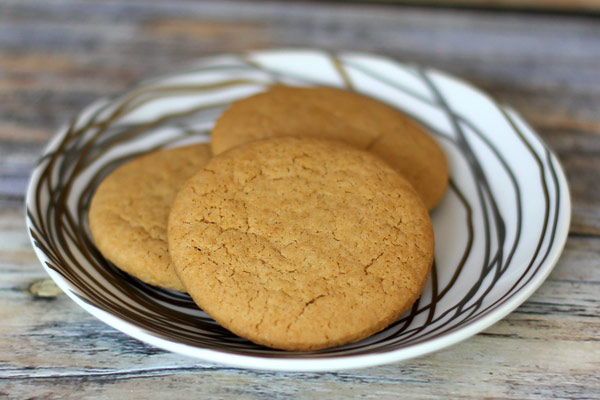 These brown sugar cookies are easy to make and they taste out-of-this-world. The cookies include ground almonds which gives them a nice texture. Roll them thinly and make sandwich cookies or ice cream sandwiches!
Prep Time: 8 minutes
Cook Time: 10 minutes
Total Time: 18 minutes
Ingredients:
Chocolate Brownie Batter
Instructions:
Preheat the oven to 350 F.
Line baking sheets with parchment paper or leave them ungreased.
In a mixing bowl with an electric mixer, beat the butter and brown sugar together until light and fluffy.
Beat in egg and vanilla.
In another bowl, combine the flour, baking powder, and salt. With the mixer on low speed, blend the dry mixture into the creamed mixture. Stir the ground almonds into the cookie dough.
Chill the dough for about 20 to 30 minutes. On a floured surface, roll the dough out to about 1/8 to 1/4-inch thickness.
Cut the dough out with cookie cutters and arrange them on the prepared baking sheets.
Bake cookies for about 10 minutes, until cookies are done.
Makes 24 Servings
Site Search