Broccoli, Rice, and Cheese Casserole
by
, May 16, 2017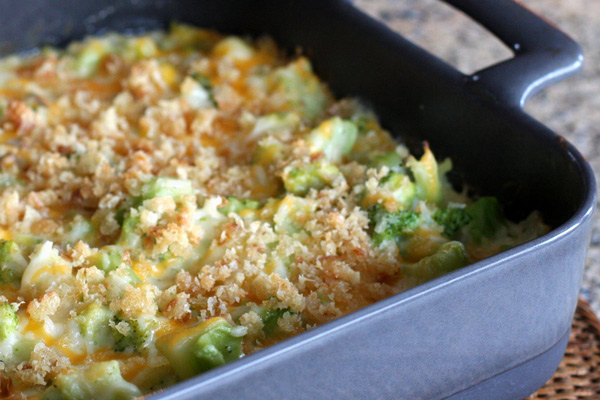 This broccoli casserole comes together with a homamade cheese sauce. It's made with cooked rice, frozen broccoli (or fresh cooked), and some sliced mushrooms. If you prefer fresh mushrooms, cook 4 to 6 ounces of sliced mushrooms in a tablespoon or two of butter or olive oil and add an extra 1/4 cup of milk or broth to the sauce mixture.
Prep Time: 12 minutes
Cook Time: 32 minutes
Total Time: 44 minutes
Ingredients:
Instructions:
Steam the broccoli florets in a small amount of water until just tender. Or follow the package directions for frozen broccoli. Drain well.
Heat oven to 350 F.
Grease a 2 1/2- to 3-quart baking dish.
In a large bowl, combine the cooked broccoli and rice; blend well.
In a medium saucepan, cook the onion in 3 tablespoons of butter until softened. Add the flour and stir until well incorporated; continue cooking for 2 minutes, stirring constantly. Gradually stir in the milk and cook, stirring, until thickened. Add the mushrooms with liquid (approximately 1/4 to 1/3 cup of liquid) and 1 1/2 cups of the cheese. Stir until cheese is melted. Add salt and pepper, to taste.
Stir the sauce into the broccoli and rice mixture and then turn it into the prepared baking dish.
Top with Diana Rattray the remaining 1/2 cup of shredded cheese.
Melt the remaining 1 tablespoon of butter and toss with the bread crumbs; sprinkle over the casserole.
Bake for 25 minutes, or until hot and bubbly and topping is browned.
Makes 6 Servings
Site Search