Basic Fluffy Blueberry Pancakes
by
, May 8, 2017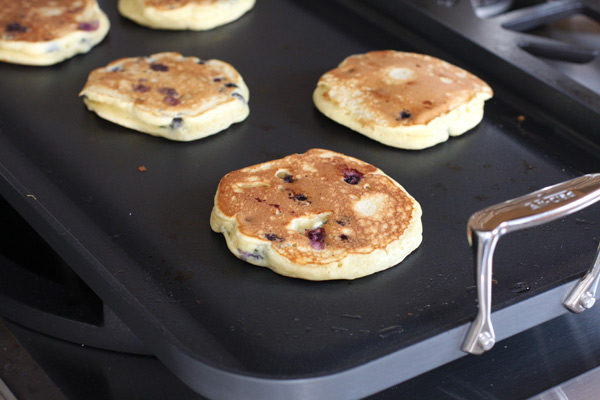 These fluffy blueberry pancakes make a great start to any day. It's a great way to use fresh blueberries, too!
Prep Time: 7 minutes
Cook Time: 8 minutes
Total Time: 15 minutes
Ingredients:
Instructions:
In a small glass or stainless steel bowl with an electric mixer, beat egg whites until stiff; set aside.
In a separate bowl, sift together flour, baking powder, sugar and salt.
In a mixing bowl with an electric mixer, beat the egg yolks; add milk, buttermilk, and melted butter.
Grease a skillet or griddle and place it over medium heat.
Stir the egg mixture into dry ingredients; mix until batter is smooth and then fold in the blueberries.
Fold in beaten egg whites until blended. If batter is too thick, add a little more milk.
Cook on the hot greased griddle until bubbles are popping over the top and the edges appear dry. Flip over and brown the other side.
Makes About 1 Dozen Pancakes
Site Search