Best Ever Oatmeal Molasses Bread
by
, May 26, 2017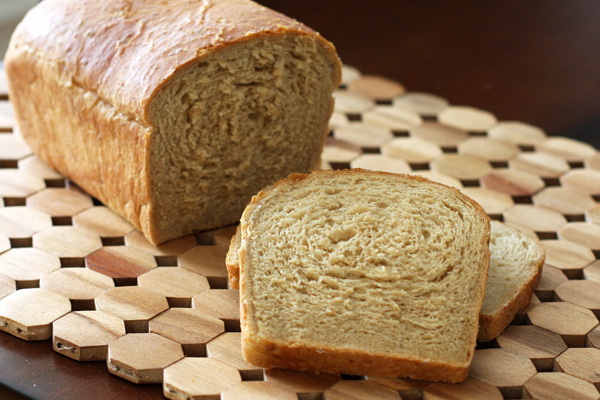 Molasses adds a wonderful sweet flavor to this yeast bread. The bread is amazing toasted.
Prep Time: 20 minutes
Cook Time: 40 minutes
Rising Time: 1 hour 45 minutes Total Time: 2 hours 45 minutes
Ingredients:
Instructions:
Pour the oats into a large mixing bowl.
In a saucepan, bring the 2 cups of water to a rolling boil. Pour the boiling water over the oats. Stir in the molasses, salt, and 1 tablespoon of butter, blending thoroughly. Let the oat and molasses mixture cool for about 1 hour.
In a small bowl or measuring cup, combine the warm milk with the yeast and sugar. Stir to blend and let stand for 5 minutes.
Add the yeast mixture to the cooled oat mixture, stir to blend. Add 4 1/2 cups of all-purpose flour; mix until moistened.
Turn the dough out onto a generously floured surface and, with floured hands, begin to knead the dough. Continue kneading, adding extra flour as needed, until the dough is smooth and elastic, about 10 minutes. You want to keep the dough soft, but not too sticky. Alternatively, you may use a stand mixer with dough hook to knead. Just add flour as needed during the process.
Generously grease a large glass or metal bowl with butter. Gather the dough up into a ball and place it in the buttered bowl. Turn the dough over so that all sides are coated with the butter. Cover the bowl with plastic wrap and put in a warm, draft-free place for about 1 hour, or until doubled in bulk.
Meanwhile, butter two 9-by-5-by-3-inch loaf pans.
Punch the dough down and remove to a floured surface. Divide into 2 portions. Shape into loaves and place in the pans. Brush with a little melted butter. Cover loosely with plastic wrap or a clean dish cloth and let rise in a warm, draft-free place for about 45 minutes, until doubled in bulk.
Position the rack in the middle of the oven. Heat the oven to 350 F.
Bake the loaves for 40 to 50 minutes. The loaves will be golden brown and will sound hollow when lightly tapped with a finger. If the tops seem to be browning too quickly, loosely cover loaves with foil.
Remove the loaves to racks and let cool completely before slicing.
Makes About 24 Servings (2 Loaves)
Site Search