Basic Onion Soup
by
, July 2, 2017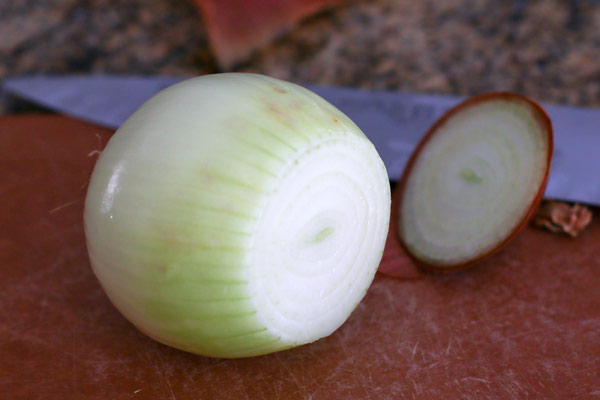 This is a simple and basic onion soup made with beef stock and sliced caramelized onions. The soup is broiled briefly to melt the cheese on the toasted French bread.
Prep Time: 15 minutes
Cook Time: 45 minutes
Total Time: 60 minutes
Ingredients:
Instructions:
Place a Dutch oven or large saucepan over medium heat. Heat the vegetable oil and butter until the butter has melted. Add the onions and cook until soft and caramelized, stirring frequently. Add the cornstarch and stir until well blended. Gradually add the beef stock. Taste and add salt and pepper, as needed. Bring to a boil. Reduce the heat to low and simmer, uncovered, for about 20 to 30 minutes.
Preheat the broiler.
Ladle the soup into oven-safe bowls. Place a slice of toasted French bread on each serving and top with a generous amount of shredded cheese.
Place the bowls on a baking sheet and place them under the broiler just until the cheese is melted and bubbly.
Makes 6 Servings
Site Search