Applesauce Spice Cake
by
, July 7, 2017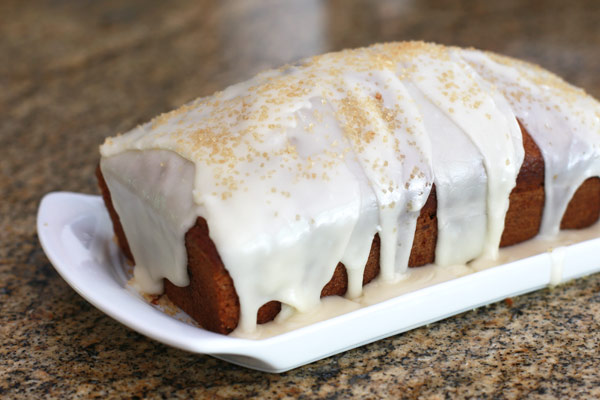 This applesauce loaf cake is made with applesauce, spices, and dates or raisins. Add chopped nuts or leave them out if you'd like. Dried cranberries would be excellent in this cake as well.
Prep Time: 15 minutes
Cook Time: 55 minutes
Total Time: 1 hour 10 minutes
Ingredients:
Optional Vanilla Icing
Instructions:
Preheat the oven to 350 F.
Grease and flour a 9-by-5-by-3-inch loaf pan.
In a mixing bowl with an electric mixer, beat the shortening and sugar until light and fluffy; add the applesauce and stir to blend.
In a bowl, combine the flour, baking soda, cinnamon, salt, nutmeg, and cloves; stir to mix thoroughly. Stir the dry mixture into applesauce mixture.
Fold in the dates or raisins and pecans or walnuts. Stir just to blend.
Sppoon the batter into the prepared pan and spread evenly. Bake for about 50 to 60 minutes, or until a wooden pick inserted in the center of the cake comes out clean.
Cool the cake in the pan on a rack.
Optional Vanilla Icing
In a mixing bowl with an electric mixer, combine the confectioners' sugar, softened butter, vanilla extract, 1/8 teaspoon of salt, and 2 tablespoons of milk. Continue adding milk, about 1 teaspoon at a time, until it reaches the desired consistency for pouring or spreading. Beat until smooth.
Pour or spread over the cooled cake, as desired.
Makes 8 to 10 Servings
Site Search