Apple Pie Filling
by
, May 6, 2017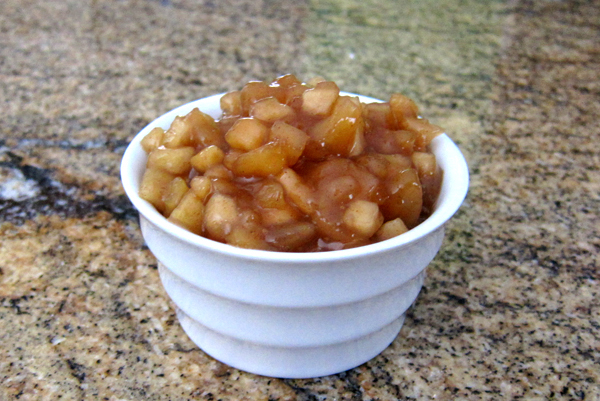 This apple dessert filling is perfect for a big apple pie or turnovers. Or use the mixture as a filling for a crisp or cobbler or topping on individual mini cheesecakes. Make a double or triple batch and freeze in freezer containers or zip-close bags. You'll have apple dessert filling on hand whenever you want to make a pie or apple crisp.
Prep Time: 20 minutes
Cook Time: 30 minutes
Total Time: 50 minutes
Ingredients:
Instructions:
Peel and core the apples. Slice or dice the apples -- depending on how you plan to use them -- and put them in a large bowl. Toss with the lemon juice.
Combine the brown and granulated sugars and cornstarch in a large saucepan; stir to blend and then place the saucepan over medium heat. Add the apples, cinnamon, nutmeg, and salt; stir well. Bring the mixture to a simmer while stirring constantly. Reduce the heat to low and continue cooking, for about 25 to 30 minutes, stirring frequently. The mixture should be thick, and the apples should be tender. Remove from the heat and stir in the vanilla.
Let the filling cool for about 30 minutes.
Use in a recipe or store in containers in the refrigerator for up to 2 days or in the freezer for up to 1 year.
Use the filling in a pie, cobbler, apple crisp, or turnovers.
The recipe makes about 4 cups of apple dessert filling.
4 Cups
Site Search