Broccoli Cornbread
by
, Updated April 25, 2017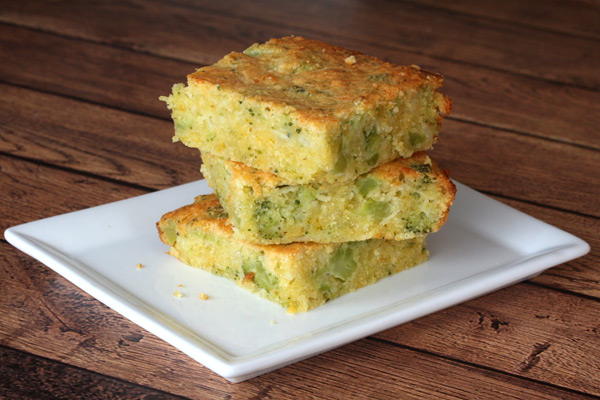 Serve this flavorful, popular broccoli cornbread as a side dish for a family meal or take it to a potluck. It's an easy cornbread to make, and a great way to serve nutritious broccoli.
Prep Time: 10 minutes
Cook Time: 25 minutes
Total Time: 35 minutes
Ingredients:
Instructions:
Preheat the oven to 375 F.
Grease and flour a 9-by-13-by-2-inch baking pan.
In a bowl, combine the drained broccoli with the cheese, onion, eggs, salt, and milk. Add the cornbread mix and melted butter; blend well.
Spread the mixture in the prepared baking pan and bake for 25 to 30 minutes.
Serves 12

Calories per serving:

240
Site Search