Asparagus Salad With Roasted Red Peppers
by
, Updated April 25, 2017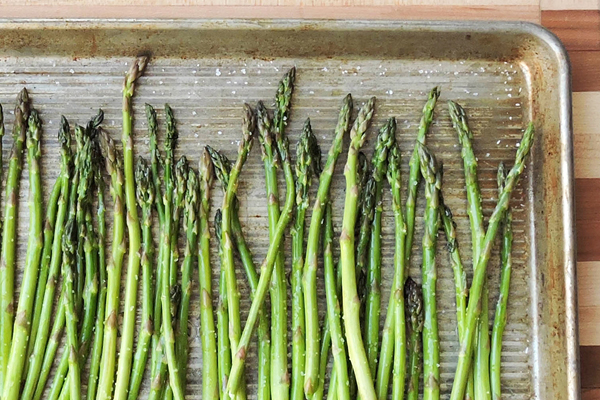 This asparagus recipe gets loads of flavor and color from the roasted red peppers in the dressing and on the salad. It's a wonderful salad to serve with any spring or summer meal.
Prep Time: 20 minutes
Cook Time: 5 minutes
Total Time: 25 minutes
Ingredients:
Instructions:
In a blender or food processor, combine 1/2 cup of the roasted red pepper strips with the vinegar, mustard, and tarragon; process or blend until smooth. Taste and add salt and pepper, as needed.
Put asparagus in a deep skillet or asparagus cooker. Cover with water and cook for 3 to 5 minutes, or until just tender.
Drain, let cool, and pat with paper towels to dry as much as possible.
Arrange asparagus on a serving platter, top with the remaining roasted red pepper strips, and spoon dressing over tall.
*To trim asparagus, snap off the tough bottoms. For larger spears, peeling might be necessary. Using a vegetable peeler, starting about halfway down the trimmed spear, peel tough outer skin.

Serves 4

Calories per serving:

49
Site Search