Honey Wheat Bread
by
, Updated April 23, 2017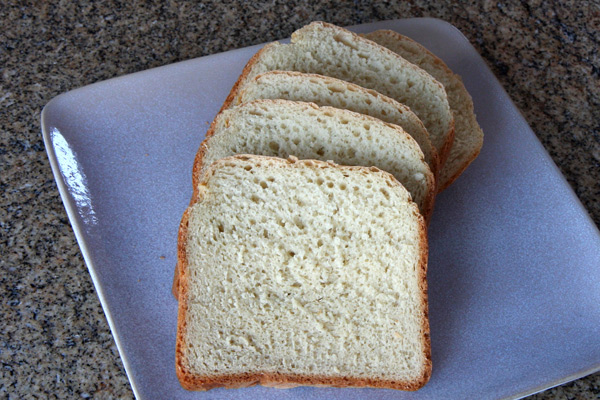 This old fashioned yeast bread recipe makes 2 loaves. The bread freezes well.
Prep Time: 2 hours 45 minutes including rising and kneading
Cook Time: 40 minutes
Total Time: 3 hours 25 minutes
Ingredients:
Instructions:
Grease 2 loaf pans, 8-by-4 or 9-by-5-inch.
Dissolve yeast in warm water in a large mixing bowl. Measure 1 1/2 cups flour into the bowl, along with salt, honey, molasses, butter, and the whole wheat flour. Beat for 2 to 3 minutes on medium speed of electric mixer. Stir in rye flour and about 1 1/2 cups of flour, until dough pulls away from sides of bowl.
On a floured surface, knead in more all-purpose flour until dough is smooth and elastic, about 10 minutes. Place dough in a large greased bowl; turn so both sides are greased. Cover bowl with a sheet of plastic wrap and clean dish towel. Let rise in a warm place, about 80 Free from drafts for about 1 1/2 hours.
Punch dough down; knead a few times to remove air bubbles. Divide; shape into 2 loaves. Place into the greased pans. Cover with a cloth and let rise in a warm place for 1 to 1 1/2 hours.
Bake in a preheated 350 F oven for 35 to 45 minutes. Loaves will sound hollow when lightly tapped. Remove from pans and cool on racks.
Makes 2 loaves
Site Search