Zesty Oven Fried Potatoes
by
, Updated April 23, 2017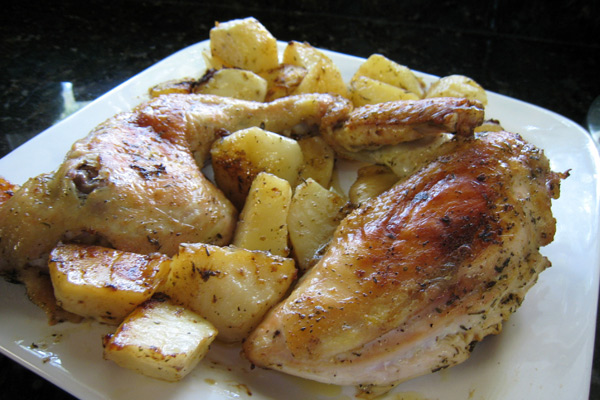 Delicious oven fried potatoes with spicy coating of chili powder and other spices and seasonings.
Prep Time: 15 minutes
Cook Time: 45 minutes
Total Time: 60 minutes
Ingredients:
Instructions:
Heat the oven to 425 F.
Wash, peel, and slice potatoes.
Arrange slices in a single layer in a shallow baking pan. Mix together the seasonings and oil; drizzle over potatoes.
Bake for 45 minutes, or until potatoes are tender.
Serves 4

Calories per serving:

386


Fat per serving:

18.8g



Site Search