Hot Fudge Sauce
by
, Updated April 22, 2017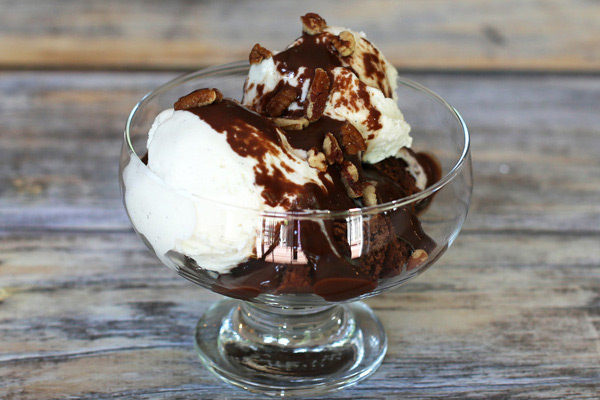 Use this delicious chocolate sauce on ice cream, pound cake, or bread pudding.
Prep Time: 3 minutes
Cook Time: 12 minutes
Total Time: 15 minutes
Ingredients:
Instructions:
Melt butter in a heavy 3-quart saucepan over low heat. Add chocolate; heat, stirring, until melted. Stir in water, sugar, corn syrup, and salt. Bring to a boil over medium heat and cook without stirring until sauce is thickened and glossy, about 8 minutes. Stir in vanilla.
Serve warm over ice cream.
Store leftover sauce in the refrigerator.
Reheat over very low heat, stirring in a little hot water if necessary.
Site Search