Fried Onion Rings
by
, Updated April 21, 2017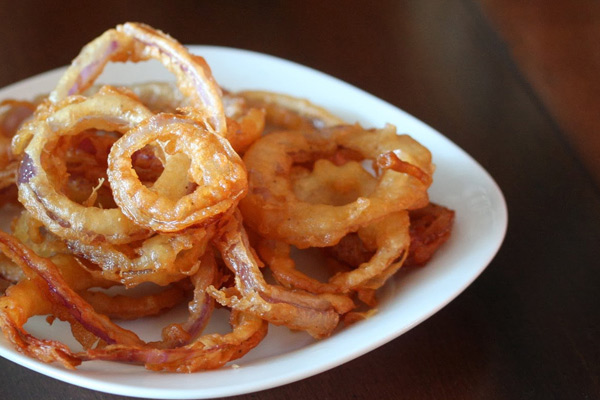 Onion rings are battered with cornmeal batter then they're deep-fried in batches until golden brown.
Prep Time: 35 minutes
Cook Time: 12 minutes
Total Time: 47 minutes
Ingredients:
Instructions:
Heat oil to 370 F.
Peel onions and slice into rounds about 1/4-inch thick. Separate the rings and soak in milk for 15 minutes.
Meanwhile, in a bowl, mix cornmeal, flour, salt, pepper, melted shortening, egg, and 1 2/3 cups milk to make the batter.
Put about 1/2 cup of flour in another bowl.
Drain onion rings; dip in the flour and then in the batter; shake off excess.
Fry onion rings in batches in the hot oil for 2 to 3 minutes, or until golden brown.
Site Search