Fried Potato Cakes
by
, Updated April 21, 2017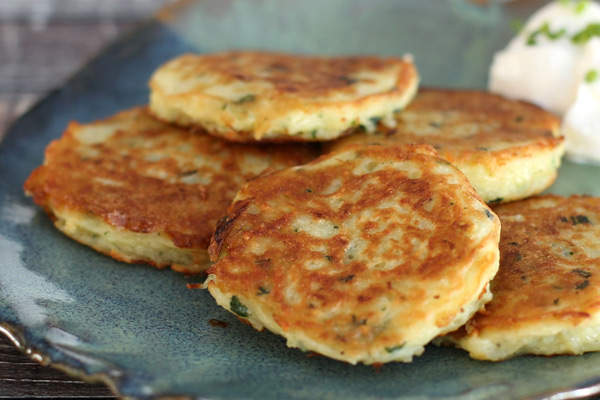 These basic potato cakes or pancakes are made with an egg, grated onion, and potatoes, along with seasonings.
Prep Time: 5 minutes
Cook Time: 15 minutes
Total Time: 20 minutes
Ingredients:
Instructions:
Shred the potatoes into a large bowl.
Beat egg; add flour, salt, pepper, and onion. Stir lightly into the shredded potatoes.
Drop mixture by spoonfuls onto a hot greased skillet.
Brown the potato cakes on both sides. Serve immediately.
Serves 4

Calories per serving:

109
Site Search