Easy Turtle Candies
by
, Updated April 19, 2018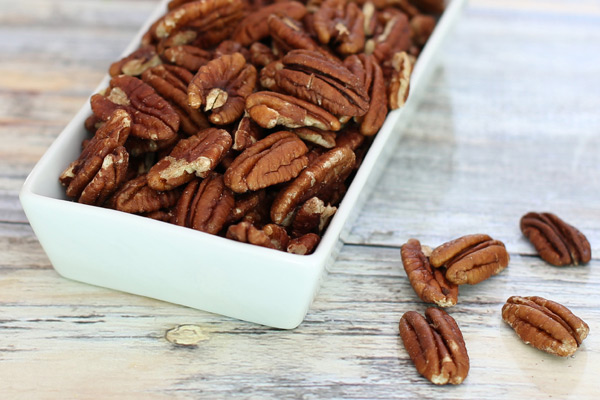 This easy candy is made with caramels, pecan halves, and chocolate bars. The perfect weekend treat!
Prep Time: 5 minutes
Cook Time: 8 minutes
Total Time: 13 minutes
Instructions:
Heat the oven to 300 F.
On a greased or parchment paper-lined baking sheet, arrange pecans in clusters of 3 halves about 2 inches apart.
Top each cluster of pecans with a slightly flattened caramel.
Bake for 6 to 8 minutes, or until caramels soften. Remove to waxed paper.
Flatten caramels more with a spatula.
While caramels are still warm, top each with a section of chocolate. Spread chocolate a bit when it melts.
Refrigerate turtles for a few minutes to harden candies.
Site Search