Stewed Tomatoes
by
, Updated April 18, 2018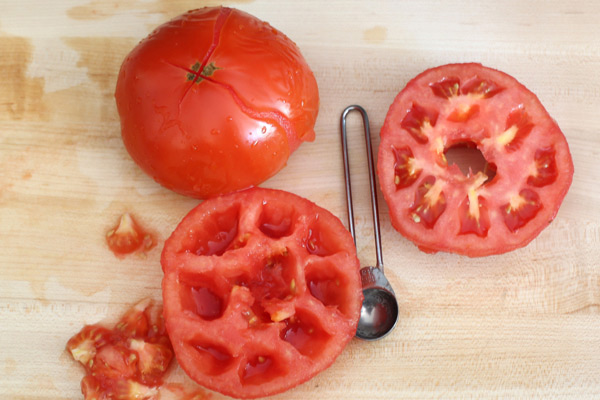 These homemade stewed tomatoes are made with fresh peeled tomatoes, seasonings, onion, and bell pepper. Feel free to add some finely chopped celery to this recipe.
Prep Time: 15 minutes
Cook Time: 25 minutes
Total Time: 40 minutes
Instructions:
Place tomatoes in a medium saucepan; cover tightly.
Cook tomatoes over lowest heat for about 15 minutes, stirring occasionally.
Add the salt, pepper, sugar, and butter, along with minced onion and green pepper, if using.
Simmer over low heat for 10 to 15 minutes, stirring frequently, until juices are slightly reduced.
Serves 4

Calories per serving:

76
Site Search