Fried Okra
by
, Updated April 18, 2018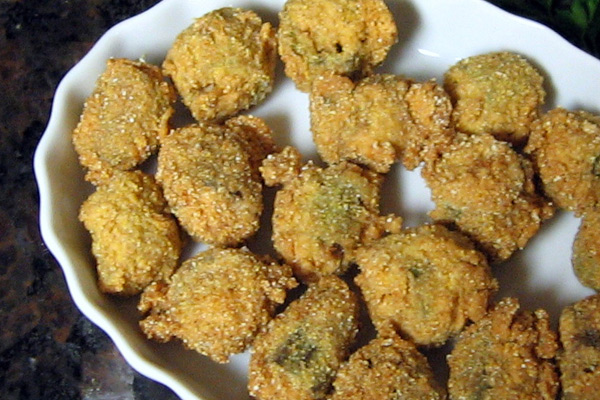 Fried okra is my favorite way to prepare the pods. Use fresh okra pods for this recipe.
Prep Time: 10 minutes
Cook Time: 15 to 20 minutes
Total Time: 25 minutes
Instructions:
Wash okra and cut off stem ends. Leave whole or slice into 1/2 to 1-inch lengths. In a medium saucepan bring boiling, salted water to a boil; add okra and cook until almost tender, about 8 to 10 minutes. Drain okra.
Whisk eggs, milk and sauce together in a small bowl. Put cornmeal in a shallow dish. Heat vegetable oil in a large heavy skillet.
Dip okra pods into the cornmeal, and into beaten egg mixture, then into cornmeal again.
Add okra to hot oil; fry until nicely browned on all sides.
Serves 6
Site Search