Cranberry Apple Pie
by
, Updated April 8, 2017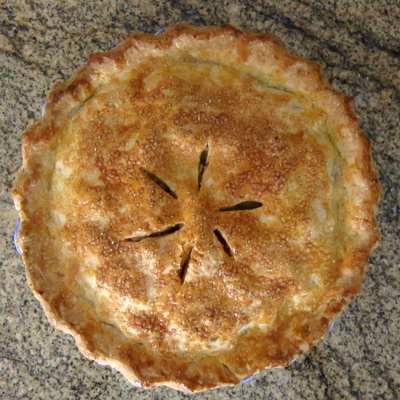 Apples with cranberries, a natural combination for holiday fruit crisps and pies. This is a basic apple pie with cranberries and a double crust. Use prepared refrigerated pie pastry sheets or homemade pastry.
Prep Time: 10 minutes
Cook Time: 40 minutes
Total Time: 60 minutes
Instructions:
Put the cranberries and apples in a saucepan with the 1/2 cup of water and cook over medium heat until the apples are just tender. Add the sugar and let the mixture cool slightly.
Line a pie plate with pastry and add the apple cranberry filling.
Cover with the top crust and cut small vents in the top.
Bake at 450 F for 10 minutes.
Reduce heat to 350 F and bake 30 to 40 minutes longer.
Serves 8
Site Search