Tex-Mex Baked Chicken With Taco Seasoning
by
Updated June 4, 2019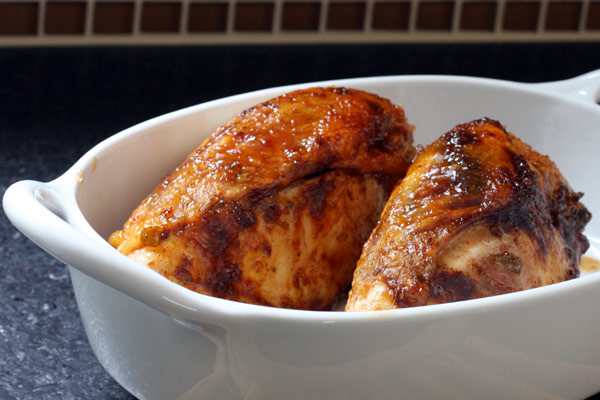 Use bone-in chicken breasts, thighs, or whole legs in this easy recipe. An envelope of taco seasoning along with some lemon juice and preserves makes this chicken a snap to fix and bake."
See Also:
Instant Pot Shredded Chicken With Taco Seasoning
Sheet Pan Chicken Fajitas
Prep Time: 10 minutes
Cook Time: 45 minutes
Total Time: 55 minutes
Ingredients:
Instructions:
Preheat the oven to 325 F.
Line a baking dish with foil.
Arrange the chicken pieces in the lined baking dish.
Combine the taco seasoning, olive oil, and lime juice or lemon juice. Rub the chicken pieces all over - under and over the skin.
Roast for 40 minutes or until the chicken reaches 165 F. Brush jelly or preserves over the chicken breasts and continue roasting for 5 to 10 minutes longer.
Makes 4 Servings
Site Search