Saucepan Brownies
by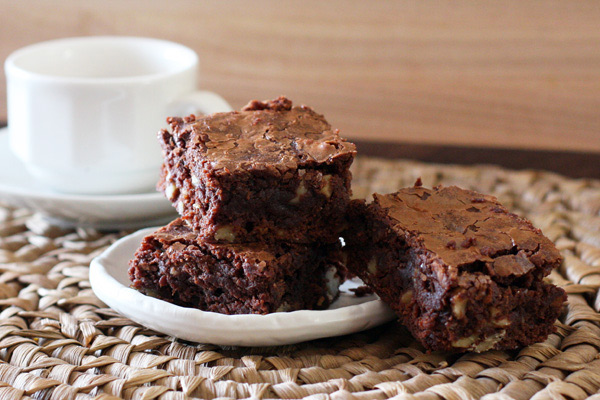 Delicious chocolate brownies are made with butter, sugar, chocolate chips, and other ingredients. Use pecans or walnuts in these brownies, or leave the nuts out altogether.
Prep Time: 5 minutes
Cook Time: 30 minutes
Total Time: 30 minutes
Ingredients:
Instructions:
Heat the oven to 325 F.
In a saucepan over medium heat combine the sugar, butter, and water; bring just to the boiling point, stirring constantly. Remove from heat; stir in chocolate and vanilla, stirring until chocolate is melted and mixture is smooth.
Add eggs one at a time, beating well after each addition.
Sift together the flour, baking soda, and salt; stir into chocolate mixture. Stir in about half of the chopped pecans or walnuts.
Transfer to a greased and floured 8-inch square baking pan.
Sprinkle with remaining chopped pecans or walnuts.
Bake for 25 minutes, or until edges are firm.
Cool on rack in pan. Cut into squares.
Makes about 16 brownies

Calories per serving:

182


Fat per serving:

10.8g



Site Search