Easy Simmered Zucchini With Tomatoes
by
, September 18, 2017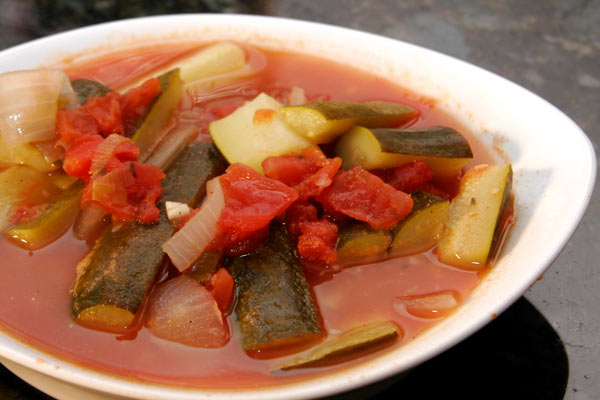 This easy side dish is a great way to enjoy garden fresh zucchini. The zucchini is simmered with tomatoes, garlic, basil, and chopped onions.
The recipe can be made with all or part yellow summer squash as well.
Related:
Baked Macaroni and Cheese
Prep Time: 10 minutes
Cook Time: 15 minutes
Total Time: 25 minutes
Ingredients:
Instructions:
Slice the zucchini into rounds or sticks.
In a large saucepan over medium heat, combine the zucchini, onion, garlic, basil, broth or stock, lemon juice, and tomatoes. Bring to a simmer.
Cover the pan and reduce the heat to low. Continue cooking for about 10 minutes, or until the zucchini is tender. Uncover and continue cooking for 5 minutes.
Taste and season with salt and pepper.
Makes 4 servings.
Site Search