Basic Yellow Cake
by
, August 12, 2017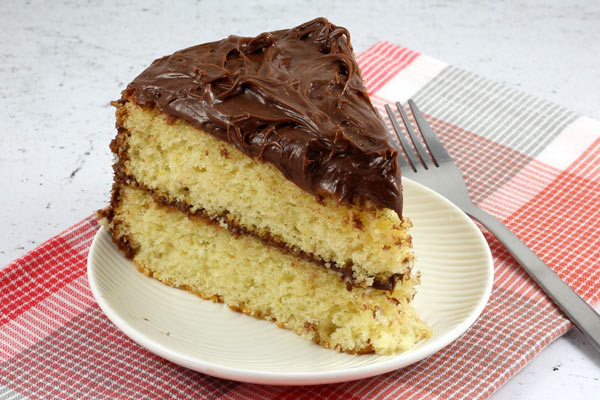 This basic yellow cake takes about 5 minutes of prep time and makes an 8-inch layer cake or 9-by-13-by-2-inch cake.
Related:
Sour Cream Lemon Cake
Prep Time: 5 minutes
Cook Time: 30 minutes
Total Time: 35 minutes
Ingredients:
Instructions:
Preheat the oven to 350 F.
Grease and flour two 8-inch layer cake pans or a 9-by-13-by-2-inch baking pan.
In a bowl, combine the flour, baking powder, and salt; set aside.
In a mixing bowl with an electric mixer, beat the butter with the sugar until light and fluffy. Beat in eggs, one at a time, beating well after each addition.
Add half of the flour mixture then half of the milk; blend well. Add vanilla and almond extract. Mix until blended; add remaining flour and milk and beat until smooth.
The batter will be thick. Spread the batter in the prepared cake pan(s).
Bake the cake for 25 to 35 minutes, or until it springs back when lightly touched near center.
Frost as desired.
Makes 12 to 16 Servings
Site Search