Vanilla Ice Cream
by
, May 21, 2017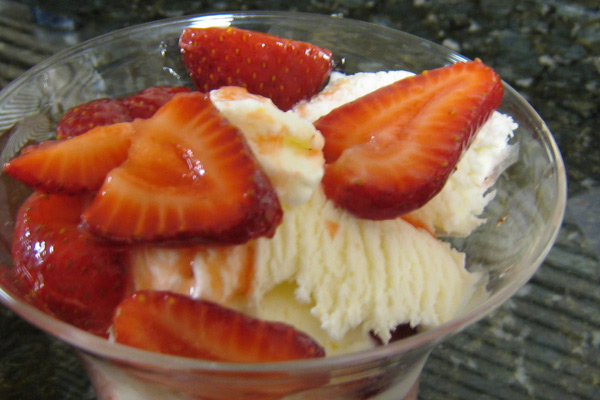 This creamy vanilla ice cream is a snap to prepare and freeze. It's made with an easy custard base and makes 1 pint.
Prep Time: 10 minutes
Cook Time: 8 minutes
Total Time: 18 minutes
Ingredients:
Instructions:
In a medium saucepan, combine the cream, half-and-half, granulated sugar, and vanilla seeds or vanilla extract. Place the pan over medium heat and cook until it begins to boil, stirring constantly. Whisk about 1 cup of the hot mixture into the beaten egg yolks and then return yolk mixture to the saucepan, stirring constantly. Continue cooking, stirring, until it is almost boiling.
Strain the custard mixture through a mesh sieve into a bowl.
Cover the bowl and chill thoroughly.
Freeze following your ice cream maker's instructions.
Makes 3 to 4 Servings
Site Search