Curried Turkey Salad With Pineapple and Grapes
by
, August 22, 2017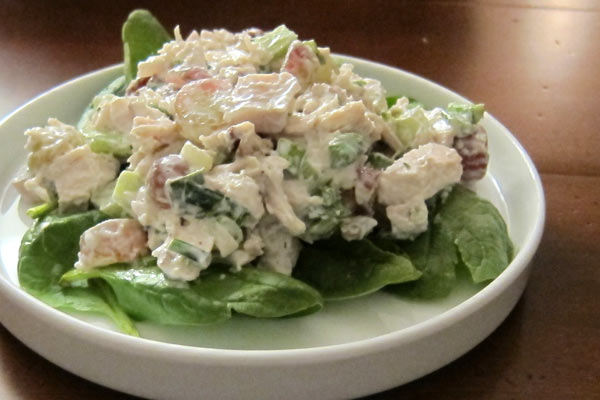 The dressing for this turkey salad is flavored with curry powder and soy sauce. Celery, grapes, and slivered almonds add more flavor and texture. The curried turkey salad is served on lettuce leaves with slices of pineapple.
Related:
Chicken Salad With Bacon
Prep Time: 12 minutes
Cook Time: 0 minutes
Total Time: 12 minutes
Ingredients:
Instructions:
Spread the almonds out in a dry skillet and place the pan over medium heat. Cook until browned and aromatic, stirring constantly. Watch them closely to avoid burning. Transfer to a plate to cool and stop the cooking process.
In a mixing bowl, combine the turkey, water chestnuts, grapes, celery, and about half of the toasted almonds.
In a separate bowl mix the mayonnaise with the curry powder and soy sauce; combine with turkey mixture.
Chill the turkey salad for several hours.
Serve on lettuce garnished with the remaining almonds and a pineapple slice or a few chunks of pineapple.
Makes 6 to 8 Servings
Site Search