Leftover Turkey Casserole With Rich Sauce
by
, June 21, 2017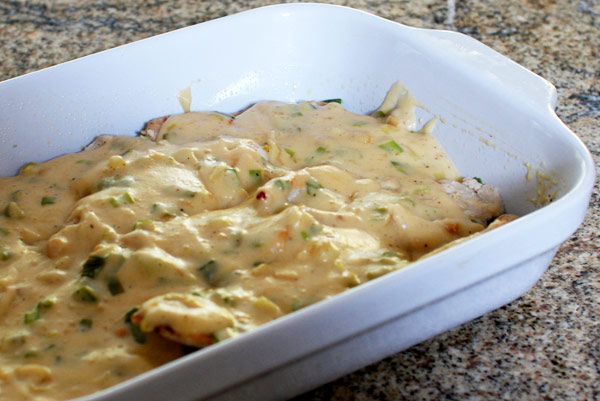 This turkey casserole is baked with a rich and creamy sauce. Sprinkle with bread crumbs and Parmesan cheese before it goes into the oven. Feel free to omit the peas or replace them with some sauteed mushrooms or scallions.
Prep Time: 15 minutes
Cook Time: 15 minutes
Total Time: 30 minutes
Ingredients:
Instructions:
In a medium saucepan over medium-low heat, melt 4 tablespoons of butter; add the flour and stir until smooth. Continue cooking for 2 minutes, stirring constantly. Gradually whisk in the milk and continue cooking until sauce is thickened and smooth. Add salt, pepper, and wine or sherry, if using.
In a medium bowl, whisk the egg yolks; add about 1/3 cup of the hot sauce to the yolks while whisking constantly. Stirring constantly, add the egg yolk mixture back into the hot sauce mixture in the saucepan. Add the turkey, peas, pimientos, and half of the slivered almonds. Stir to blend.
Pour the turkey mixture into a 2-quart baking dish.
Melt the remaining tablespoon of butter. In a bowl, toss the remaining almonds, bread crumbs, and Parmesan cheese with the melted butter.
Place under the broiler until the topping is browned.
Makes 4 Servings
Site Search