Juicy Grilled Turkey Burgers
by
, May 6, 2017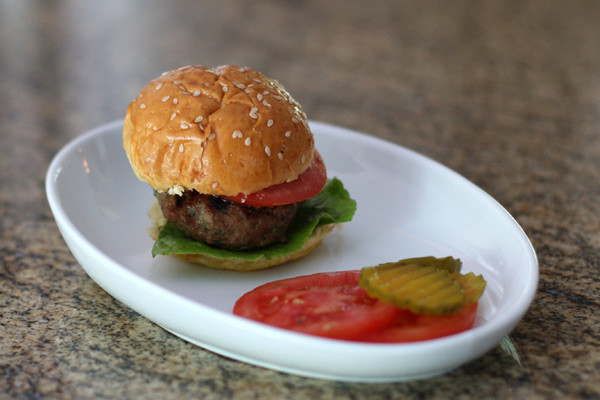 Ground turkey thighs make juicy and flavorful burgers, and the Asian hoisin sauce gives them fabulous flavor. Add extra cilantro if you like.
Prep Time: 15 minutes
Cook Time: 12 minutes
Total Time: 27 minutes
Ingredients:
Instructions:
In a bowl, mix the ground turkey with the hoisin sauce, chopped green onion, cilantro, salt, pepper, and garlic powder.
Shape the meat mixture into four large burgers or about six to eight slider-size burgers.
Oil the grill grate with vegetable oil. Grill the turkey burgers over medium heat for about 5 to 6 minutes on each side, or until the burgers register at least 165 F on an instant-read thermometer inserted into the center of the thickest burgers.
Grill or toast the buns, if desired.
Assemble the turkey burgers in buns with lettuce, tomatoes, onions, or your favorite toppings.
4 to 6 Servings
Site Search