Tuna and Rice Salad
by
, August 21, 2017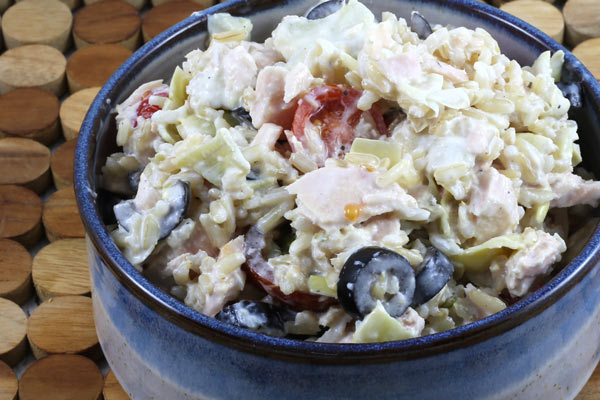 This easy tuna and rice salad is made with a simple mayonnaise and lemon juice dressing. Sliced ripe olives, grape tomatoes, and artichokes add color and flavor.
Related:
Hot Baked Tuna Buns
Prep Time: 12 minutes
Cook Time: 0 minutes
Total Time: 12 minutes
Ingredients:
Instructions:
In a medium bowl, break the tuna up with a fork. Sprinkle lemon juice over the tuna and mix well.
Fold in the sliced olives, artichokes, tomatoes, and rice.
Add the mayonnaise and dill; blend well.
Makes 6 Servings
Site Search