Tuna and Orzo Pasta Casserole
Updated July 1, 2017 by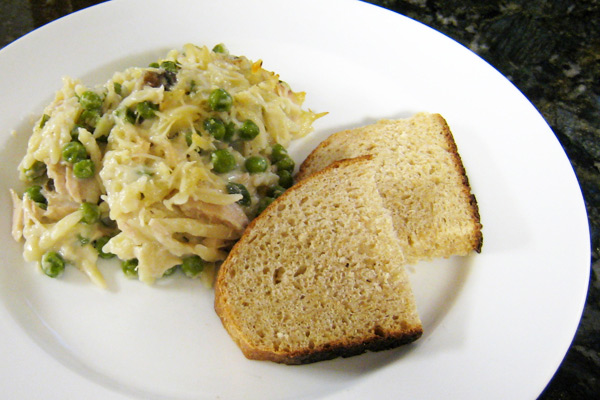 This tuna casserole is made with orzo pasta and a creamy Parmesan cheese sauce. Peas and mushrooms add to the flavor and texture of the easy tuna pasta casserole. This casserole would be great with salmon as well.
Prep Time: 10 minutes
Cook Time: 35 minutes
Total Time: 45 minutes
Ingredients:
Instructions:
Heat the oven to 350 F.
Butter a 2-quart baking dish.
Cook the orzo in boiling water following the package directions. Drain.
Meanwhile, melt the butter in a large saucepan over medium heat. Add the mushrooms and green onions and cook, stirring, until the mushrooms are golden brown. Stir in the flour and continue cooking, stirring, for 1 to 2 minutes.
Gradually add the milk and continue cooking until thickened.
Add the flaked tuna and peas to the sauce mixture along with half of the Parmesan cheese. Stir in pimiento, if using.
Taste and season with salt and freshly ground black pepper.
Combine the sauce mixture with the hot drained pasta until blended.
Spoon the mixture into the prepared baking dish and sprinkle with the remaining Parmesan cheese.
Bake for 25 to 30 minutes, or until the topping is lightly browned and the casserole is bubbling around the edges.
4 to 6 Servings
Site Search