Fresh Sliced Tomatoes With Vinaigrette
by
, June 21, 2017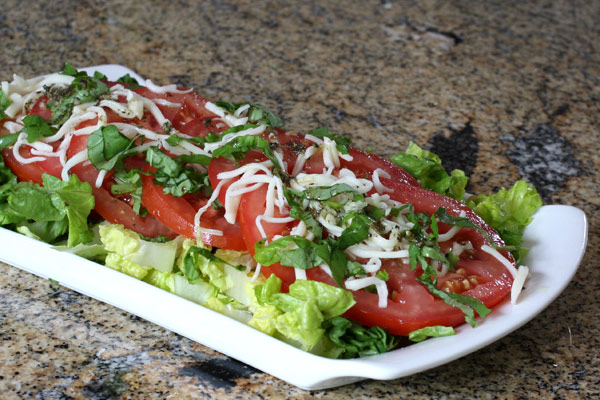 Fresh tomatoes from the garden or farmer's market are enhanced with chopped onions, parsley, and a simple vinaigrette. Feel free to omit the onions, add some basil, or top with cheese.
Prep Time: 10 minutes
Cook Time: 0 minutes
Total Time: 10 minutes
Ingredients:
Instructions:
Wash the tomatoes and pat dry.
Slice the tomatoes thickly.
Arrange the tomatoes on a serving plate and sprinkle with salt and pepper, chopped onions, and parsley or basil.
In a bowl, whisk the red wine and vinegar. Drizzle over the tomatoes.
Serve immediately.
Makes 4 to 6 Servings
Site Search