Tomato Salsa With Chile Peppers
by
, May 31, 2017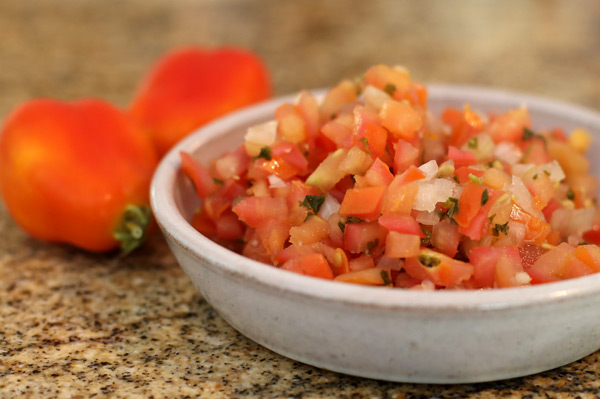 This tomato salsa is seasoned with fresh chile peppers, lime juice, and cumin.
Prep Time: 15 minutes
Total Time:15 minutes
Ingredients:
Instructions:
In a serving bowl, combine the chopped tomatoes with the diced onions, garlic, cumin, lime juice, chile peppers, and half of the cilantro.
Season to taste with salt and pepper.
Refrigerate.
Just before serving, garnish with the remaining chopped cilantro.
Makes About 3 Cups (6 to 9 Servings)
Site Search