Tomato Zucchini Pasta Sauce Recipe
by
, June 20, 2017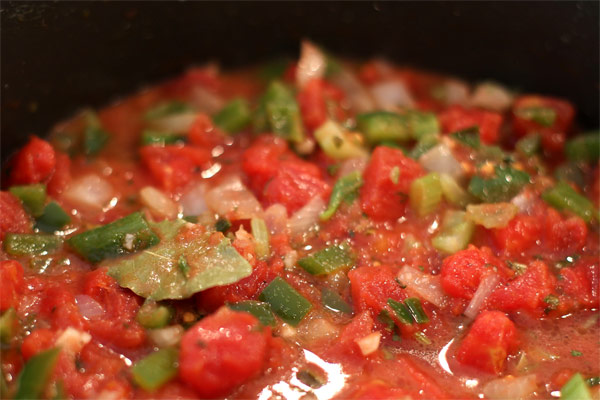 This easy pasta sauce is a nice sauce for spaghetti or casseroles. The sauce includes zucchini, bell peppers, diced tomatoes, and onions. Use ground turkey or ground beef in the sauce, or make it a vegetarian sauce.
Prep Time: 15 minutes
Cook Time: 45 minutes
Total Time: 60 minutes
Ingredients:
Instructions:
Heat the olive oil in a large skillet or Dutch oven over medium heat. Add the ground beef and cook until the beef is no longer pink, stirring frequently. Add the chopped onion and garlic and saute for about 3 minutes longer, or until the onion has softened.
Add the remaining ingredients except for Parmesan cheese and bring to a simmer. Reduce the heat to low and simmer for about 35 to 40 minutes, or until the vegetables are tender.
Serve the sauce with hot cooked spaghetti or other similar pasta, along with Parmesan cheese.
Makes 6 Servings
Site Search