Toasted or Roasted Pumpkin Seeds
by
, July 6, 2017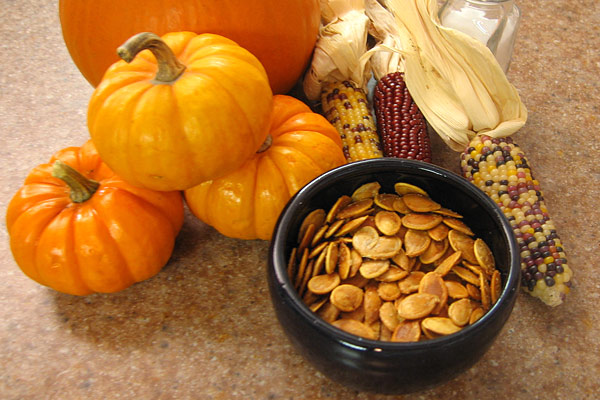 Turn those dried pumpkin seeds into a delicious snack by toasting or roasting them. Add a sweet or savory spice blend if you'd like, or simply season with sea salt.
Prep Time: 15 minutes
Cook Time: 40 minutes
Total Time: 55 minutes
Ingredients:
Instructions:
Prepare the Seeds
Rinse seeds well and get as much of the pumpkin fibers off of them as possible. Some of the small pieces are going to adhere, but they won't hurt the seeds at all. In fact, the fibers might even add a little more flavor. Pat dry with paper towels. Don't leave them to dry on the paper towels or they will stick.
Stove Top
Heat the butter or oil a skillet over low heat (medium-low if using oil); add pumpkin seeds and cook, turning frequently, until nicely browned and crunchy, about 30 minutes to 45 or more.
Oven
To roast the seeds in the oven, toss them with the melted butter or oil and then spread them out on a foil or parchment paper-lined baking sheet. Preheat the oven to 300 F. Cook, turning from time to time, for about 45 to 60 minutes, or until nicely browned and crunchy.
Makes 4 Servings
Site Search