5-Ingredient Taco Chicken Wings
by
, July 21, 2017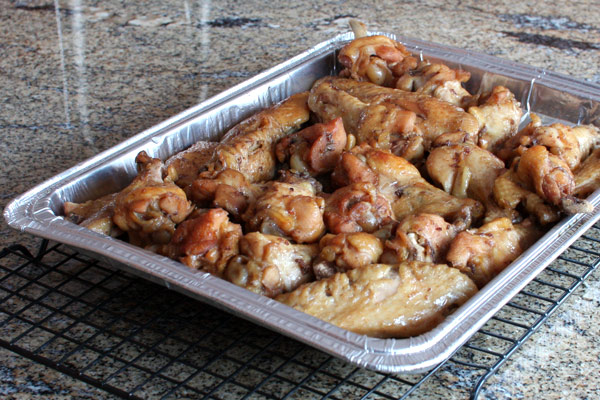 Taco seasoning and finely crushed Dorito corn chips give these chicken wings loads of flavor and great texture. The chicken wings are baked to perfection. Make the chicken wings for a party or for a family meal. Serve them with salsa, sour cream, or a ranch dressing dip.
Prep Time: 15 minutes
Cook Time: 45 minutes
Total Time: 1 hour
Ingredients:
Instructions:
Line a large rimmed baking sheet with foil; add the butter to the pan and place it in the oven to melt the butter.
Combine the flour and taco seasoning mix in a food storage bag. Add the chicken wings, a few at a time, and shake to coat thoroughly.
Put the finely crushed corn chips in a bowl or bag.
Add the chicken wings to the pan and turn them to coat with the melted butter.
Roll the butter-coated chicken wings in corn chips then return to the baking pan.
Bake for 45 minutes, turning halfway through the baking time.
Makes about 40 taco chicken wing appetizers.
Makes 12 Servings
Site Search