Sweet and Sour Oven Braised Pot Roast
by
, October 6, 2017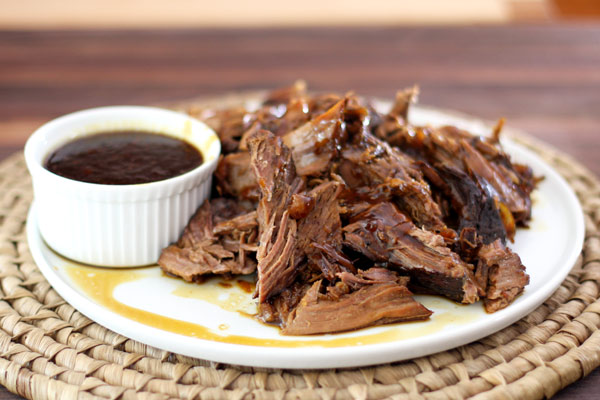 Brown sugar, vinegar, and apple juice give this oven pot roast fabulous sweet and sour flavor. A dash of allspice adds flavor along with sliced onions. It's an easy, tender pot roast. Serve it with rice or noodles or shred it and serve the meat in sandwiches.
Related:
Slow Cooker Onion Soup Pot Roast
Crockpot Shredded Beef for Sandwiches
Prep Time: 20 minutes
Cook Time: 3 hours 30 minutes
Total Time: 2 hours 50 minutes
Ingredients:
Instructions:
Heat oven to 325 F.
Trim any visible fat and season the beef with salt and pepper.
Heat the oil in a large oven-safe Dutch oven or stockpot on medium-high heat. Brown the roast on all sides. Add the slicedonions and continue cooking, turning the roast and onions, until onions are lightly browned. Remove from heat.
In a small bowl, combine the vinegar, apple juice, brown sugar, and allspice; pour the mixture over the beef.
Cover the pan and transfer the beef to the oven. Bake for about 3 1/2 hours, or until the roast is very tender.
Remove the roast and solids to a warm platter. Skim off the fat or put it through a fast separator.
Combine the cornstarch and cold water and stir the mixture into the pan drippings. Heat over medium heat until the sauce is thickened.
Serve the sauce with the sliced or shredded pot roast. Or as a dip for shredded beef sandwiches.
Makes 8 servings.
Site Search