Stuffed Bacon and Cheese Hamburgers
by
, August 19, 2017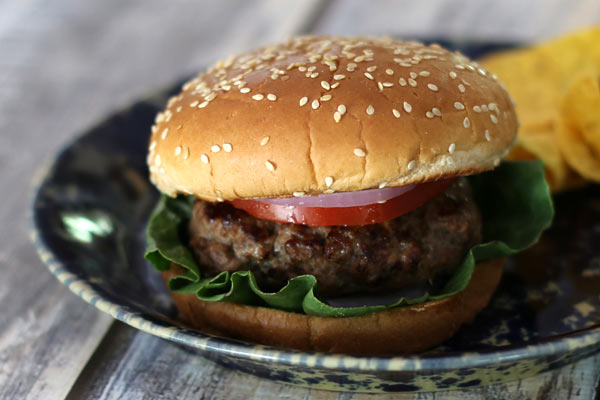 These juicy grilled or broiled burgers are stuffed with a mixture of crumbled cooked bacon and shredded cheese. Add some sliced mushrooms or finely chopped onion if you like.
Related:
Special Burgers With a Secret Sauce
Prep Time: 15 minutes
Cook Time: 12 minutes
Total Time: 27 minutes
Ingredients:
Instructions:
Thoroughly combine ground beef, salt, garlic powder, pepper, and soy sauce. Divide mixture into 8 thin patties of equal size (about 3 ounces each).
In another bowl, combine the shredded cheese, bacon, and parsley; divide into four portions and mound in the center of four of the patties. Top each of the four patties with remaining four patties; seal edges. Cover and refrigerate or cook immediately.
Cook on grill or under the broiler to desired doneness.
Makes 4 Servings
Site Search