Strawberries With Orange Liqueur
by
, May 26, 2017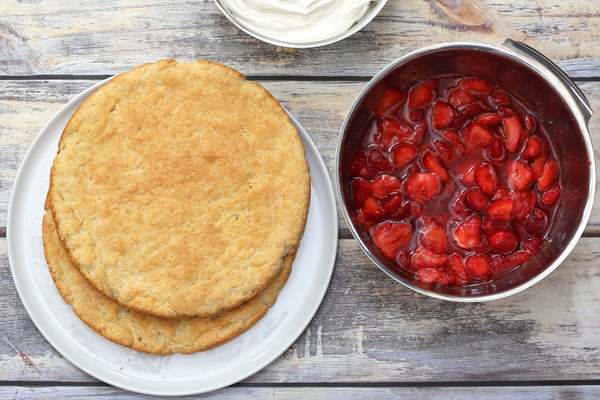 Triple Sec, Grand Marnier, or Cointreau add flavor to these sugared strawberries. Spoon them over biscuits for grown-up shortcakes or simply serve them with whipped cream.
Prep Time: 10 minutes
Total Time: 10 minutes
Ingredients:
Instructions:
Wash the strawberries; hull them and slice.
In a bowl, combine the strawberries with the sugar, liqueur, and orange juice. Cover the bowl and refrigerate for at least 1 hour.
Serve over biscuits or scones, slices of pound cake, or vanilla ice cream.
Makes 4 Servings
Site Search