Easy Steamed Broccoli
by
, May 16, 2017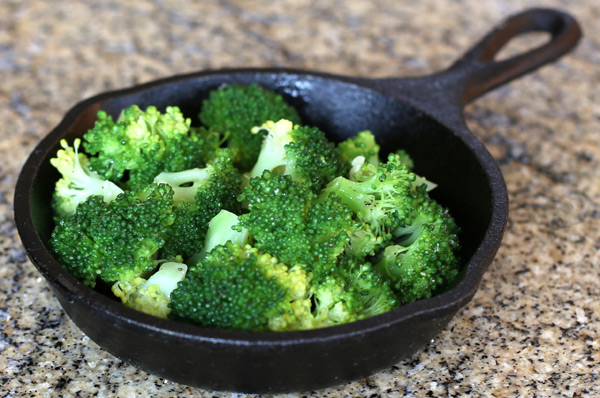 Fresh broccoli is just as easy to fix as frozen. All you have to do is cut the florets from the crowns and steam.
Prep Time: 5 minutes
Cook Time: 5 minutes
Total Time: 10 minutes
Ingredients:
Instructions:
Cut the broccoli crowns into small florets.
Put about an inch of water into a saucepan and bring to a boil.
Put the broccoli florets into a steamer insert or steamer basket and place over the boiling water. Reduce heat to keep the water simmering and cover the pan.
Cook for 4 to 5 minutes, until the broccoli is just tender.
Meanwhile, put the butter and garlic halves, if using, in a skillet over medium heat. When the butter stops foaming, remove it from the heat. Let stand while the broccoli cooks.
Discard the garlic pieces, if using, and toss the steamed broccoli with the butter. Add salt and pepper, to taste.
Makes 6 Servings
Site Search