Zucchini and Tomato Skillet
by
, July 25, 2017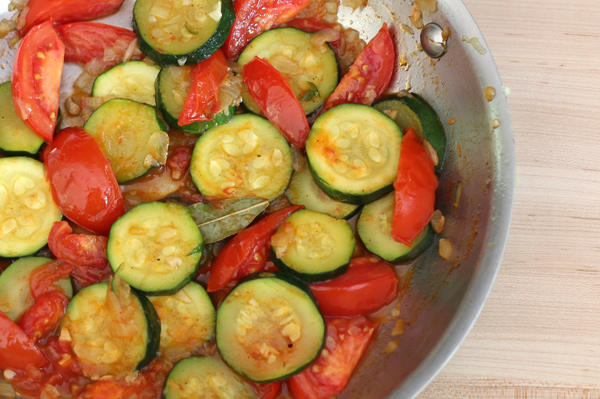 This quick and easy skillet medley is an excellent way to use all of that fresh garden zucchini. The zucchini is sauteed with tomatoes, basil, garlic, and shallots.
Prep Time: 10 minutes
Cook Time: 14 minutes
Total Time: 24 minutes
Ingredients:
Instructions:
Heat olive oil in a skillet over medium heat; add the minced shallot and cook until softened, stirring constantly. Add the zucchini slices, garlic, broth or stock, and bay leaf; cover and reduce the heat to low; simmer for 5 to 10 minutes, or until the zucchini is tender, stirring occasionally.
When the zucchini is tender, add the basil and tomato wedges. Continue cooking, stirring, for about 2 minutes, or until hot and well combined.
Add salt and pepper, to taste.
Makes 6 Servings
Site Search