Spinach Pesto
by
, May 31, 2017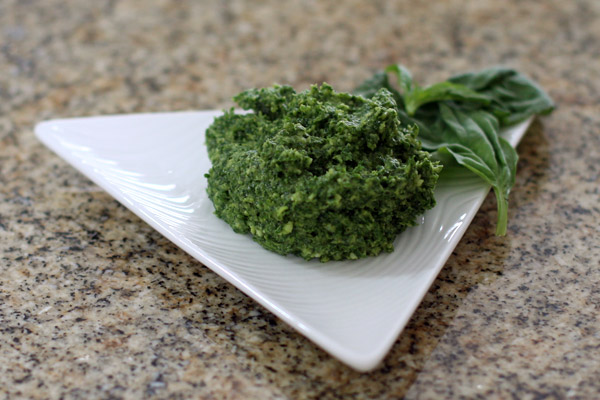 This is a super easy pesto to mix up in your food processor. It's wonderful with walnuts, but feel free to make it with pine nuts or toasted pecans.
Prep Time: 10 minutes
Total Time: 10 minutes
Ingredients:
Instructions:
Add all ingredients to a food processor and pulse until smooth. Taste and add salt and freshly ground black pepper, to taste.
Use it as an appetizer spread or dip or spread it over baked fish or chicken.
The recipe makes about 2 cups, and it may be frozen in small portions.
Makes About 2 Cups (8 to 12 Servings)
Site Search