Spiced Party Meatballs
by
, October 11, 2017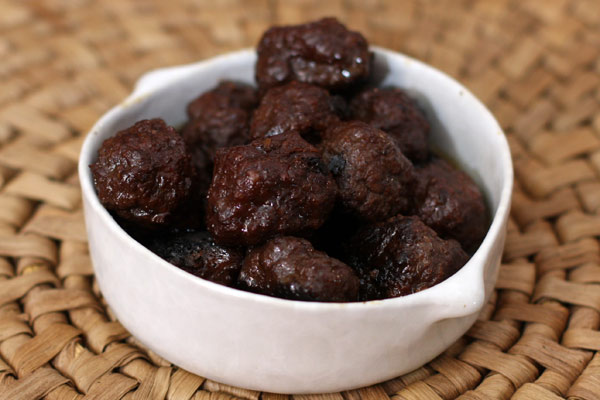 This recipe makes a big party-size batch of meatballs. Transfer the baked meatballs to the slow cooker with the sauce mixture. The meatballs can be served right from the slow cooker or chafing dish.
Related:
Easy Slow Cooker Meatballs With Asian Flavors
Italian Meatballs Bolognese
Prep Time: 20 minutes
Cook Time: 2 hours
Total Time: 2 hours 20 minutes
Ingredients:
Instructions:
Heat oven to 350 F.
Line rimmed baking sheets with foil and oil them lightly.
In a bowl, combine the milk and bread crumbs; let stand for about 10 minutes, or the milk has been absorbed. Add the ground beef, pork, egg, onion, allspice, salt, and ginger. Blend thoroughly.
Shape the meat mixture into 3/4-inch meatballs and arrange them in the prepared baking pans.
Bake the meatballs for about 30 to 40 minutes, turning once about halfway through.
In a saucepan, combine the beef broth with brown sugar and butter. Place the pan over medium heat and bring to a simmer.
Transfer the meatballs to the slow cooker and add the hot broth mixture. Cover and cook on LOW for about 1 1/2 to 2 hours. Serve the meatballs hot from the slow cooker.
Makes about 6 dozen meatballs, or about 24 appetizer servings of 3 meatballs each.
Makes 6 servings.
Site Search