Spicy Grilled Spareribs
by
, September 28, 2017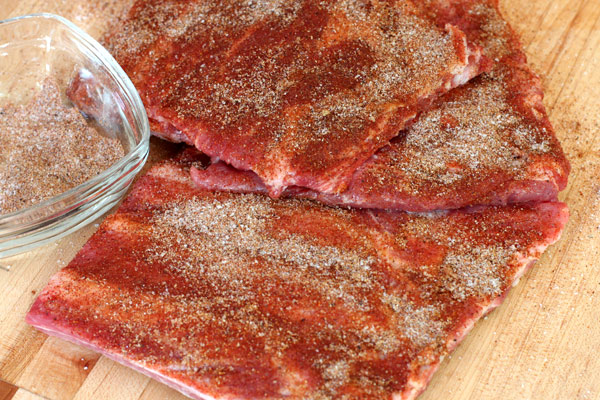 The rub for these spareribs is made with some delicious seasonings, including ancho chili powder, cumin, and a dash of cinnamon. The pork ribs are baked and then finished on the grilled with an easy homemade barbecue sauce.
Related:
Slow Cooker Spicy Baby Back Ribs
Honey-Garlic Spareribs
Prep Time: 15 minutes
Cook Time: 2 hours
Total Time: 2 hours 15 minutes
Ingredients:
Spice Rub
Barbecue Sauce
Instructions:
Combine all of the rub ingredients.
Remove the silver skin from the back of the ribs. The easiest way is to cut it near the end and grasp a corner with a paper towel in hand.
Line a large rimmed baking pan with heavy-duty foil.
Arrange the ribs on the foil and rub on all sides with the rub mixture; cover tightly with another sheet of foil. Let stand at room temperature for 15 minutes.
Heat oven to 375 F.
Bake for 1 1/2 to 2 hours, or until the ribs are quite tender.
Meanwhile, combine the sauce ingredients and blend well. Put about 1 1/2 cups of the sauce in a bowl and set aside for serving.
Heat the grill.
Brush the ribs with remaining sauce and grill for about 3 to 4 minutes on each side, or until nicely charred.
Serve with the reserved barbecue sauce.
Makes 8 to 10 servings.
Site Search