Special Mashed Potatoes With Boursin and Herbs
by
, May 9, 2017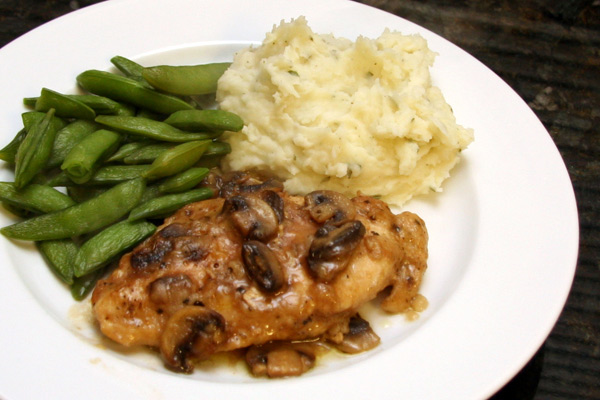 Boursin cheese with garlic and herbs and chopped fresh parsley make these mashed potatoes extra-special.
Prep Time: 10 minutes
Cook Time: 35 minutes
Total Time: 45 minutes
Ingredients:
Instructions:
Peel the potatoes and cut them into 1-inch chunks. Rinse them and put in a large saucepan; cover with water and add about 1 1/2 teaspoons of salt. Bring to a boil. Reduce heat to medium-low, cover, and simmer until potatoes are tender, or about 25 minutes.
Drain the cooked potatoes and transfer them to a large bowl. For the smoothest potatoes, put them through a ricer.
Add Boursin cheese, warm milk, parsley, 1/2 teaspoon salt, or to taste, and the ground black pepper. Mash or beat with an electric mixer until smooth and well blended. Add more milk if you like a creamier or thinner consistency.
Taste and add more salt and pepper, as needed.
Makes 6 Servings
Site Search