Sour Cream Waffles
by
, September 13, 2017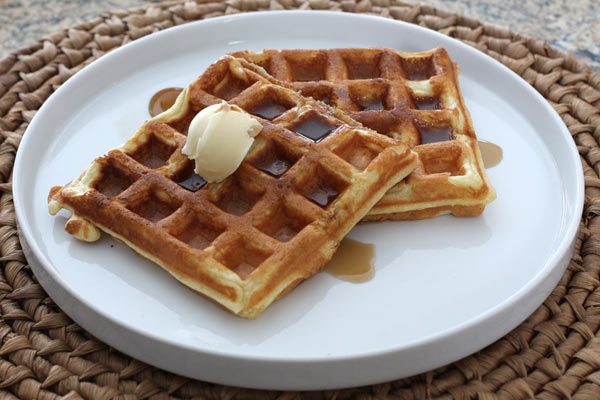 These basic waffles are made rich and delicious with the addition of sour cream and buttermilk. Beat the egg white separately and fold it into the batter for lighter texture.
For sweeter waffles, double the sugar and add 1 teaspoon of vanilla extract. A few tablespoons of orange zest would add some great flavor as well.
Related:
Buttermilk Waffles With Variations
Everyday Pancakes
Prep Time: 8 minutes
Cook Time: 14 minutes
Total Time: 22 minutes
Ingredients:
Instructions:
*Use stone-ground cornmeal for extra texture.
In a mixing bowl with an electric mixer, blend the egg with the sour cream and milk.
In a separate bowl, sift together dry ingredients. Stir the dry ingredients into the first mixture; beat until smooth with a mixer. Beat in the melted butter.
Set the waffle baker to medium-high and preheat. Cook the waffles for about 3 to 4 minutes, or until thoroughly cooked and golden brown.
Makes 4 to 5 servings.

Tips
For lighter, fluffier waffles, beat the egg white to stiff peaks separately and fold it into the batter just before cooking.

Site Search